Rochdale Sixth Form College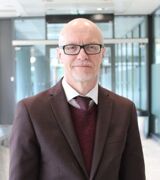 Rochdale Sixth Form College (RSFC) is one of the best sixth form colleges in the country for student progress, students who come to us consistently perform exceptionally well. Indeed, in recognition of the fantastic achievements of our students and staff RSFC was named Sixth Form College of the Year 2021 in the recent Times Educational Supplement Awards.
RSFC are specialists within the sixth form sector, our mission is to support and enable you to shape your future. Our track record shows that RSFC are very successful in helping our students reach their potential. RSFC, along with our local community are very proud that Ofsted rate Rochdale Sixth Form as a grade 1, an 'Outstanding' college.
Principal: Karl Smith
Address: Rochdale Sixth Form College, College Road, Rochdale, OL12 6HY View Map
Telephone: 01706 769800
Email: info@rochdalesfc.ac.uk
Website: www.rochdalesfc.ac.uk